Municipality of Portimão
Message from the Mayor of Portimão
Especially aimed at supporting projects preferably linked to "Smart Cities" - in the areas of energy, mobility, tourism, governance and quality of life,>StartUp Portimão benefits from the international character of the racecourse and its proximity to large groups of people and potential customers.
which "startups" will be able to test their prototypes and validate their products and services.It is intended that this is a privileged space for sharing, collaboration and cooperation among all, capable of generating new synergies and
entrepreneurial potential in the Municipality. Here innovation, creativity and the entrepreneurial spirit will come to life!

Welcome to the Business Center and StartUp Portimão!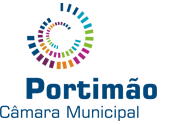 – Isilda Gomes